A Chinese takeout favorite made right in your crockpot and all you need is 10 min prep. It doesn't get easier or healthier than that!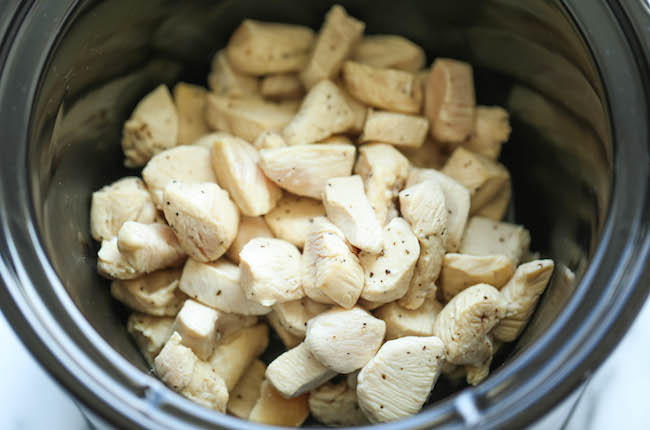 It's just so much healthier to make right at home since you know exactly what's going into your dish.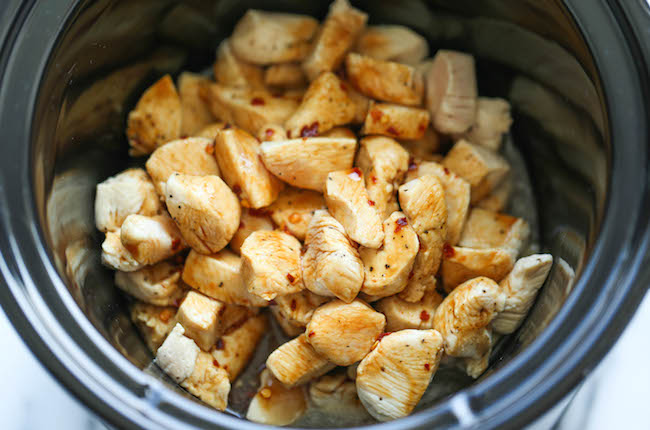 Plus, making these dishes at home can be quicker than waiting for 45-min delivery.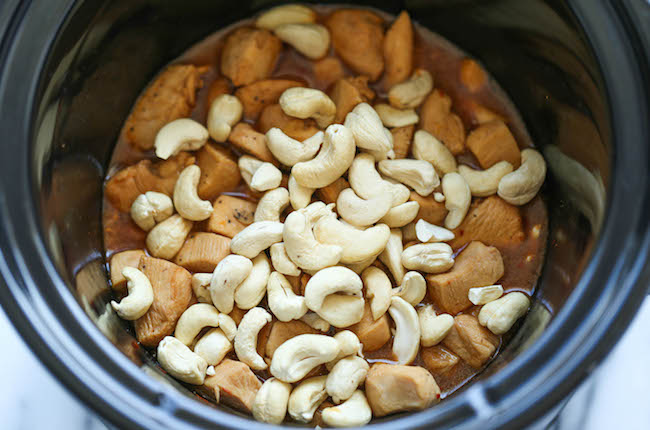 But not only is this crockpot cashew chicken so much cheaper and quicker with just 5 min prep, it tastes 1000x better than takeout too!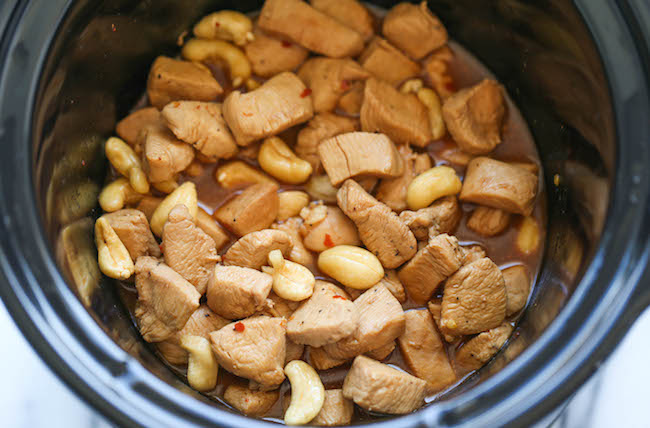 Best of all, you don't have to skimp on the chicken or the cashews, although I loved the cashews a bit more in this dish.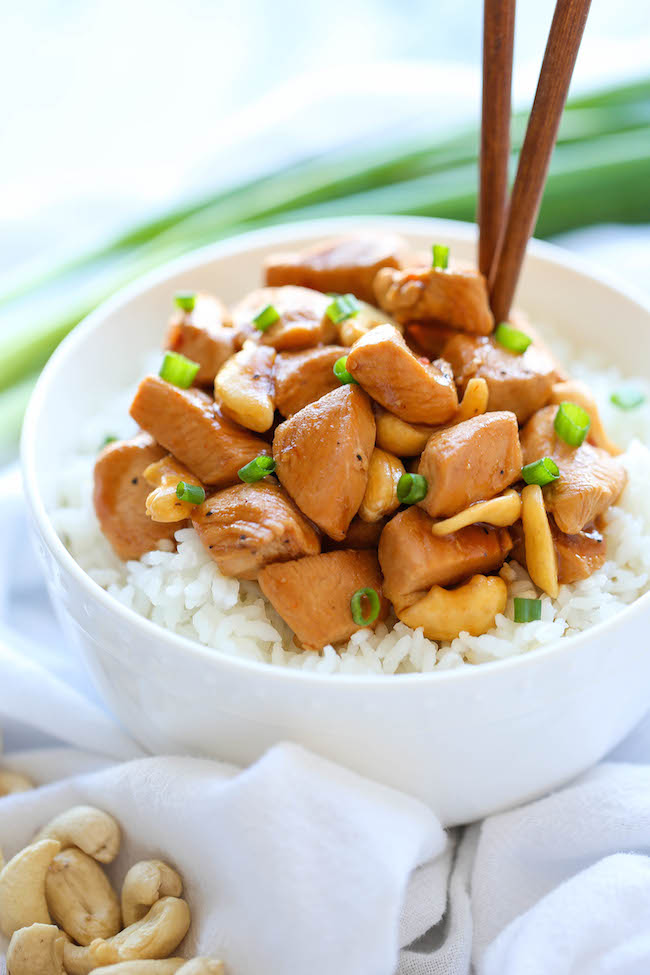 The cashews just soak up all of that amazing flavor, giving you that nice crunchiness alongside the juicy, tender chicken.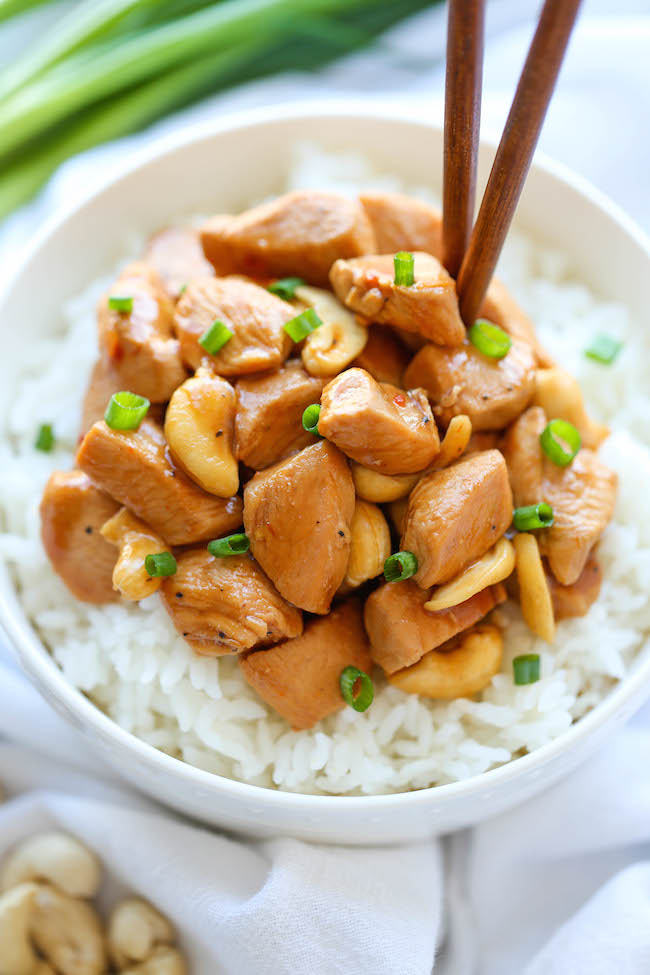 To top it off, the leftovers are just as good the very next day. I just highly recommend doubling the batch because you'll want to skip the takeout and have this all week instead!
Prep Time : 10 minutes
Cook Time : 2 hours, 35 minutes
Total Time : 2 hours, 45 minutes
Yield : 4 servings
INGREDIENTS
1 tablespoon olive oil
1 pound boneless, skinless chicken breasts, cut into 1-inch chunks
Kosher salt and freshly ground black pepper, to taste
1 cup raw cashews
2 green onions, sliced
FOR THE SAUCE
1/4 cup reduced sodium soy sauce
2 tablespoons ketchup
2 tablespoons unseasoned rice vinegar
1 tablespoon brown sugar
3 cloves garlic, minced
1 tablespoon freshly grated ginger
1/4 teaspoon crushed red pepper flakes, optional
INSTRUCTIONS
To make the sauce, whisk together soy sauce, ketchup, rice vinegar, brown sugar, garlic, ginger and red pepper flakes in a small bowl; set aside.
Heat olive oil in a large skillet over medium high heat.
Season chicken with salt and pepper, to taste. Add chicken to the skillet and cook, stirring occasionally, until browned, about 2 minutes.
Place chicken into a slow cooker. Stir in soy sauce mixture and gently toss to combine. Cover and cook on low heat for 2-3 hours. Stir in cashews and cook on low heat for an additional 15 minutes.
Serve immediately, garnished with green onions, if desired.
You Might Also Like:
Make sure you're following The topslowcookers.com for the latest recipes!
Facebook | Pinterest