Because bacon makes everything better, especially when it's effortlessly slow cooked with a brown sugar glaze!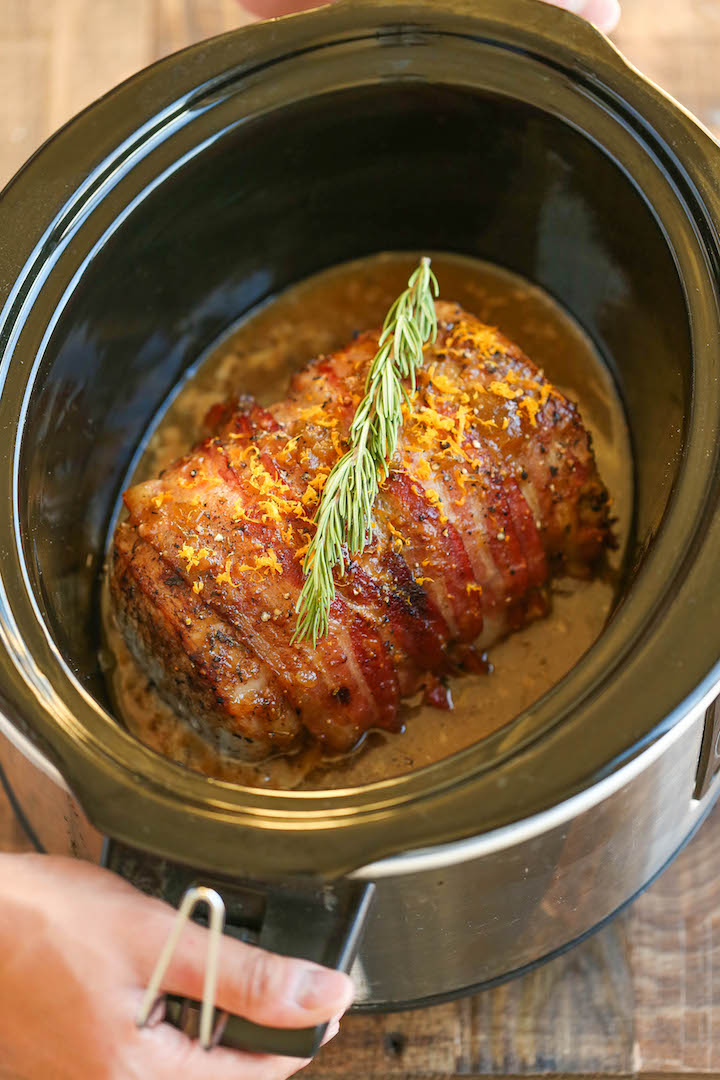 Pork on pork. It's like I committed a crime of some sort. Except pork on pork is probably the most genius creation of all.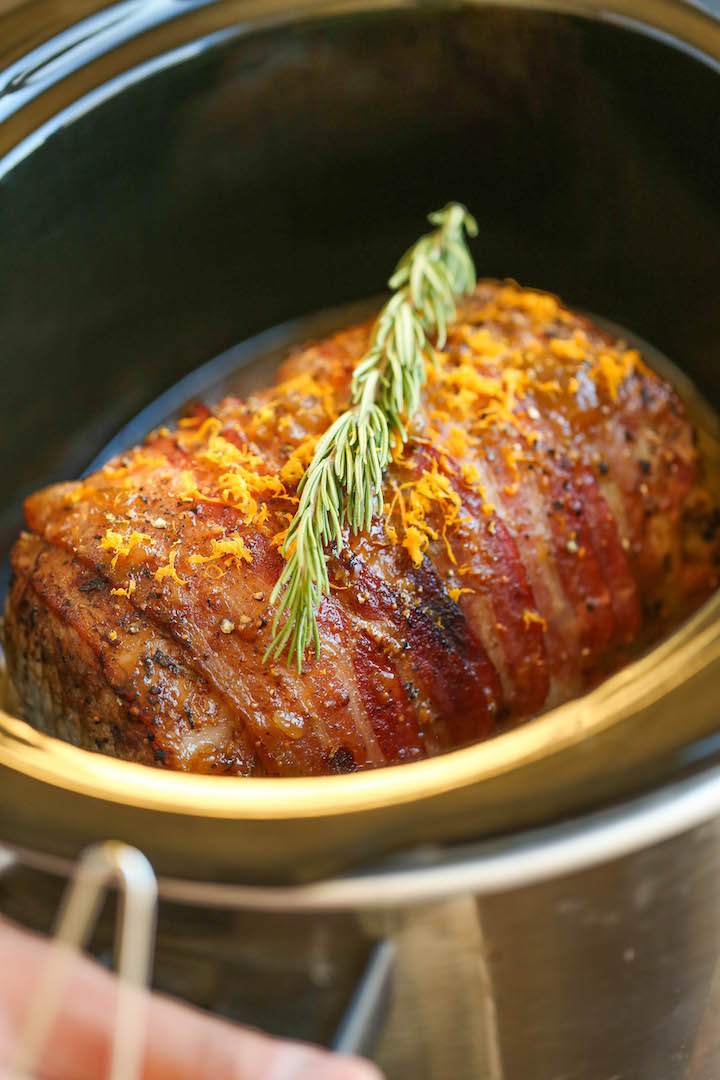 Especially when you have that double mustard-fig jam-orange glaze. Oh, the glaze…
I mean, at on point, I was just picking off the bacon slices topped with the glaze. That's only natural, right?
No, but really, this is just one of those fancy schmancy dinners you can whip up for Christmas dinner or when you're having some important guests over.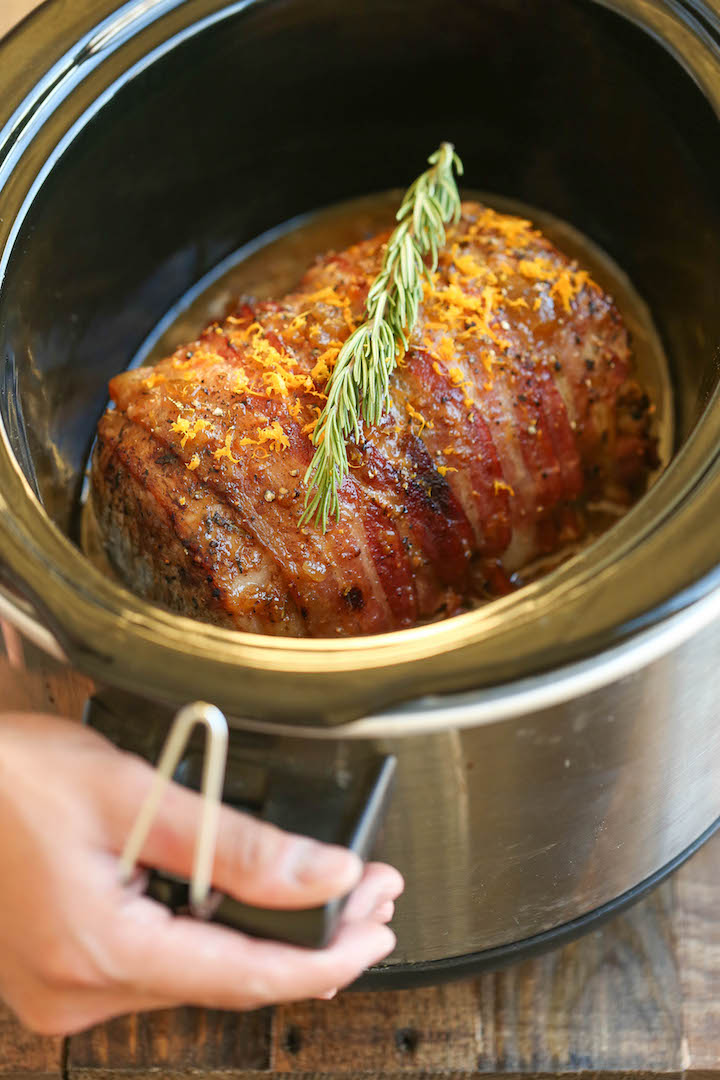 With that simple rosemary garnish and orange zest glaze, they won't know what hit them.
YIELD: 8 SERVINGS
PREP TIME: 10 MINUTES
COOK TIME: 4 HOURS 5 MINUTES
TOTAL TIME: 4 HOURS 15 MINUTES
INGREDIENTS:
1/4 cup brown sugar, packed
3 cloves garlic, minced
1/2 teaspoon dried rosemary
Kosher salt and freshly ground black pepper, to taste
1 (3-pound) boneless pork loin, excess fat trimmed
2 tablespoons vegetable oil
6 slices bacon
1 sprig rosemary
FOR THE GLAZE
1/4 cup fig jam
2 tablespoons Dijon mustard
1 tablespoon whole grain mustard
Zest of 1 orange
DIRECTIONS:
In a small bowl, combine fig jam, mustards and orange zest; set aside.
In a small bowl, combine brown sugar, garlic, rosemary, salt and pepper. Season pork loin with brown sugar mixture, rubbing in thoroughly on all sides.
Heat vegetable oil in a large skillet over medium high heat. Add pork loin, and sear both sides until golden brown, about 2-3 minutes per side.
Starting on 1 side, lay a slice of bacon, crosswise, on top of the pork, laying another slice to slightly overlap the first. Continue with remaining slices until fully covered.
Place pork loin into a 6-qt slow cooker; top with fig jam mixture. Cover and cook on low heat for 3-4 hours, or until completely cooked through, reaching an internal temperature of 140 degrees F.
Serve immediately, garnished with rosemary, if desired.
You Might Also Like:
Make sure you're following The topslowcookers.com for the latest recipes!
Facebook | Pinterest