FYI: You have noticed that in some posts that I post the last days use next-previous button, the reason for this change is that the post is long and the page does not load quickly … you can use the NEXT-PREVIOUS Button to continue reading.
Barbecued Beans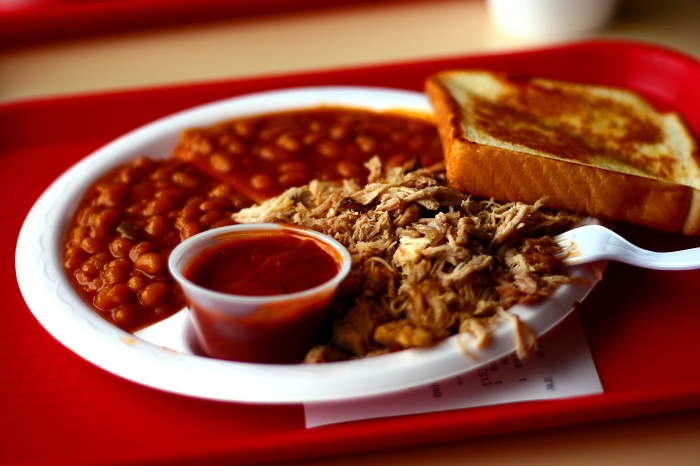 Ingredients
2 cans of beans and pork
1 teaspoon of Worcestershire sauce
¼ cup of dill pickles (diced)
2/3 cup of barbecue sauce
¼ teaspoon of ground black pepper
¼ cup of chopped onion
1 ½ pounds of lean ground beef
Directions
Preheat your oven to 175 °
Take a large saucepan or skillet and mix onion and brown ground beef together with the addition of pepper. Drain this well.
Take a large casserole dish and combine in it beans, pork, Worcestershire sauce, pickles, barbecue sauce, and beef mixture. Cover this with foil or a lid and bake it in your preheated oven for about 40 to 45 minutes until it becomes bubbly and hot. You can also choose to place this mixture in your slow cooker using high heat and then simmer for about an hour or until it becomes hot.
Spicy Black Eyed Peas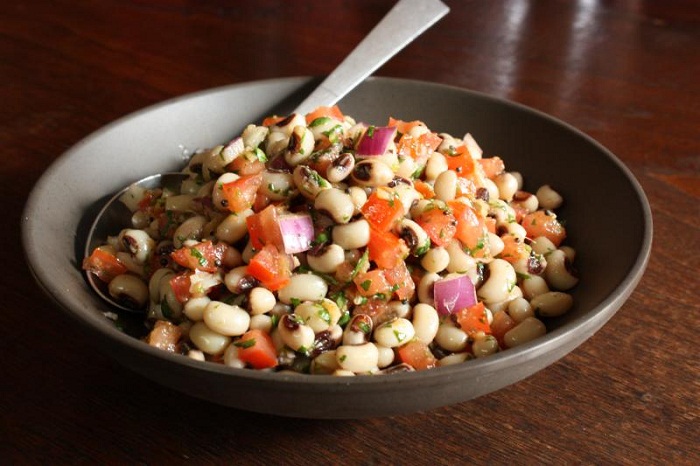 Ingredients
1 teaspoon of ground black pepper
Salt according to taste
1 ½ teaspoons of cumin
½ teaspoon of cayenne pepper
4 slices of chopped bacon
8 ounces of diced ham
1 minced and seeded chile jalapeno
1 diced, seeded, and stemmed red bell pepper
2 cloves of diced garlic
1 diced onion
1 pound of rinsed and sorted dried black eyed peas
1 cube of bouillon chicken
6 cups of water
Directions
Pour some water into your slow cooker and add bouillon cube into it; keep stirring until it dissolves. Combine together pepper, salt, cumin, cayenne pepper, bacon, ham, jalapeno pepper, bell pepper, garlic, onion, and black eyed peas. Stir this until it blends. Cover your slow cooker and then cook on a low heat for about 6 to 8 hours until beans become tender.
Creamed Corn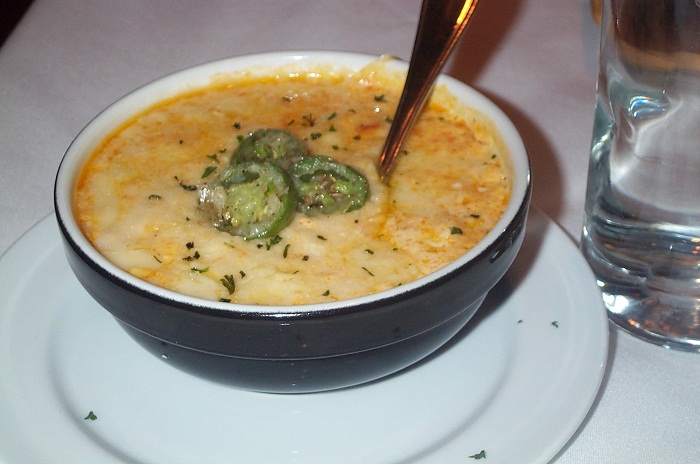 Ingredients
Pepper and salt added to taste
1 tablespoon of white sugar
½ cup of milk
½ cup of butter
1 package of cream cheese
1 ¼ packages of frozen corn kernels
Directions
Take a slow cooker and combine in it sugar, milk, butter, cream cheese, and corn together. Season this mixture using pepper and salt according to your taste preferences.
Cook the mixture on high heat for about 2 to 4 hours or on a low heat for about 4 to 6 hours.
Sweet Potato Casserole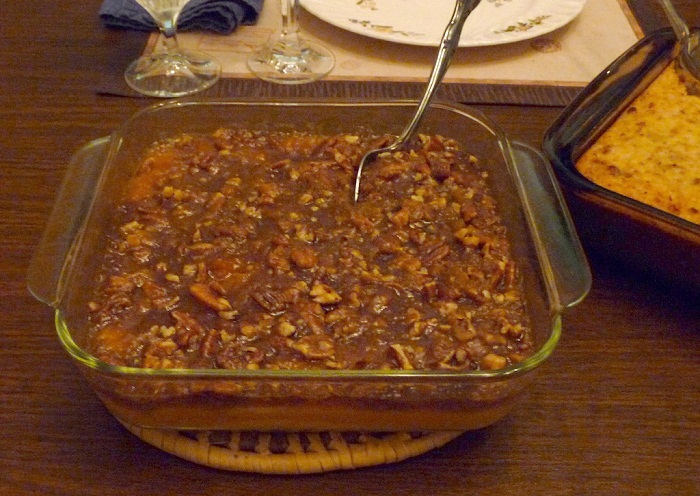 Ingredients
2 teaspoons of melted butter
2 tablespoons of all purpose flour
1/3 cups of brown sugar
1/3 cups of chopped pecan
½ cup of milk
2 beaten eggs
1 tablespoon of orange juice
2 tablespoons of brown sugar
2 tablespoons of white sugar
1/3 cup of melted butter
2 cans of mashed and drained sweet potatoes
Directions
Take a slow cooker and grease it lightly.
Take a large bowl and blend in 2 tablespoons of brown sugar, white sugar, 1/3 cup of butter, and sweet potatoes together. Beat in the milk, eggs, and orange juice. Transfer the mixture to the casserole dish that you have prepared.
Take a small bowl and combine together 2 tablespoons of butter, flour, 1/3 cup of brown sugar, and pecans. Spread this mixture on top of the sweet potatoes. Cover your slow cooker and cook on high heat for about 3 to 4 hours.
Frijoles A La Charra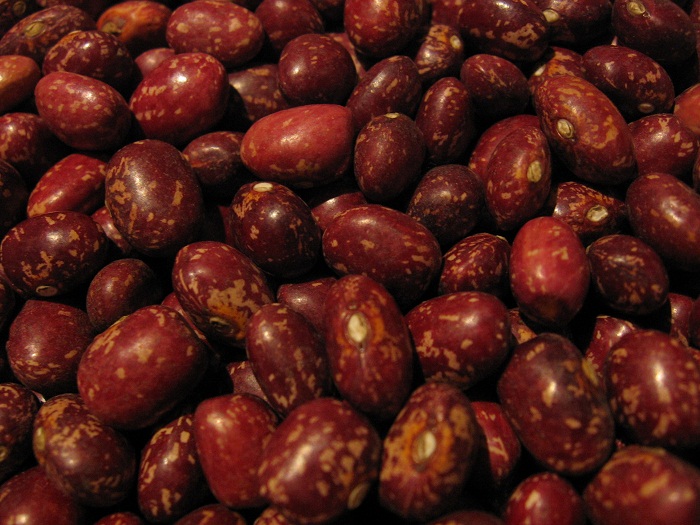 Ingredients
1/3 cup of chopped up fresh cilantro
1 can of beer
1 can of sliced jalapeno peppers
2 diced and fresh tomatoes
1 chopped up onion
½ pound of diced bacon
1 teaspoon of salt
5 cloves of chopped garlic
1 pound of dry pinto beans
Directions
Take the pinto beans and place them in the slow cooker. Cover this completely with water. Mix in some salt and garlic. Cover this and then cook on high heat for about an hour.
Take a skillet and cook the bacon using medium to high heat until the bacon becomes even brown but remains tender. Drain half the fat out of the bacon. Put onion in the skillet and cook this until it becomes tender. Mix in the jalapenos and tomatoes and cook this until they have received proper heat. Transfer the contents to the slow cooker and stir them in the beans.
Cover your slow cooker and then continue the cooking for about 4 hours using low heat. Mix in the cilantro and beer around 30 minutes before your cooking time ends.
You Might Also Like:
Make sure you're following The topslowcookers.com for the latest recipes!
Facebook | Pinterest